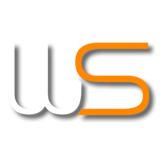 Welcome to Willow Songs. Willow Songs is an independent full service music publishing company owned by industry veteran Kevin White. Kevin has been involved in the UK music business since 1983, at the Odyssey Group as Operations Manager, Warner/Chappell Music as Copyright Manager, Music Sales as Head of Copyright and, most recently, as partner and managing director of Multiplay Music undertaking music publishing, music production, artist, producer and writer management.
Kevin is a co-founder and co-director of Park Street Music a Community Interest Company established to promote social inclusion through song-writing.
Willow Songs also offers music business consultancy services in the areas of Rights Clearances (masters & songs), Society Memberships (MCPS, PRS, PPL, VPL), Due Diligence, Record Company and Music Publishing Company Royalty Accounting.